THE FIRST WEAR EARRINGS
The earrings in this section are not available to sell online. We have them available in store since they are the ones we use to make the perforation in our Earring Studio.
Save your favorites and come see us.
Regular price
Sale price
€18.00
Unit price
per
Sale
Sold out
First-time steel earring with an 18k gold plating. The zirconia is 3mm and is wrapped for a round effect. Due to its size it is ideal for a first or second hole. It is one of the largest we have but it can be placed as a third if the ear allows it. In our stores we will advise you and you can present it above to see the effect of the earring in your ear

We only use the best materials to make the piercings. The brand is approved both in Europe and in the US, thus complying with all quality and hygiene regulations on the market.
Material_ 18k gold plated stainless steel.
Size _ 3mm.
Stone _ Blue crystal.
Finish_ Gold.
We also have it available in a silver finish.
This earring cannot be purchased online. We put it in all our stores for piercings.
View full details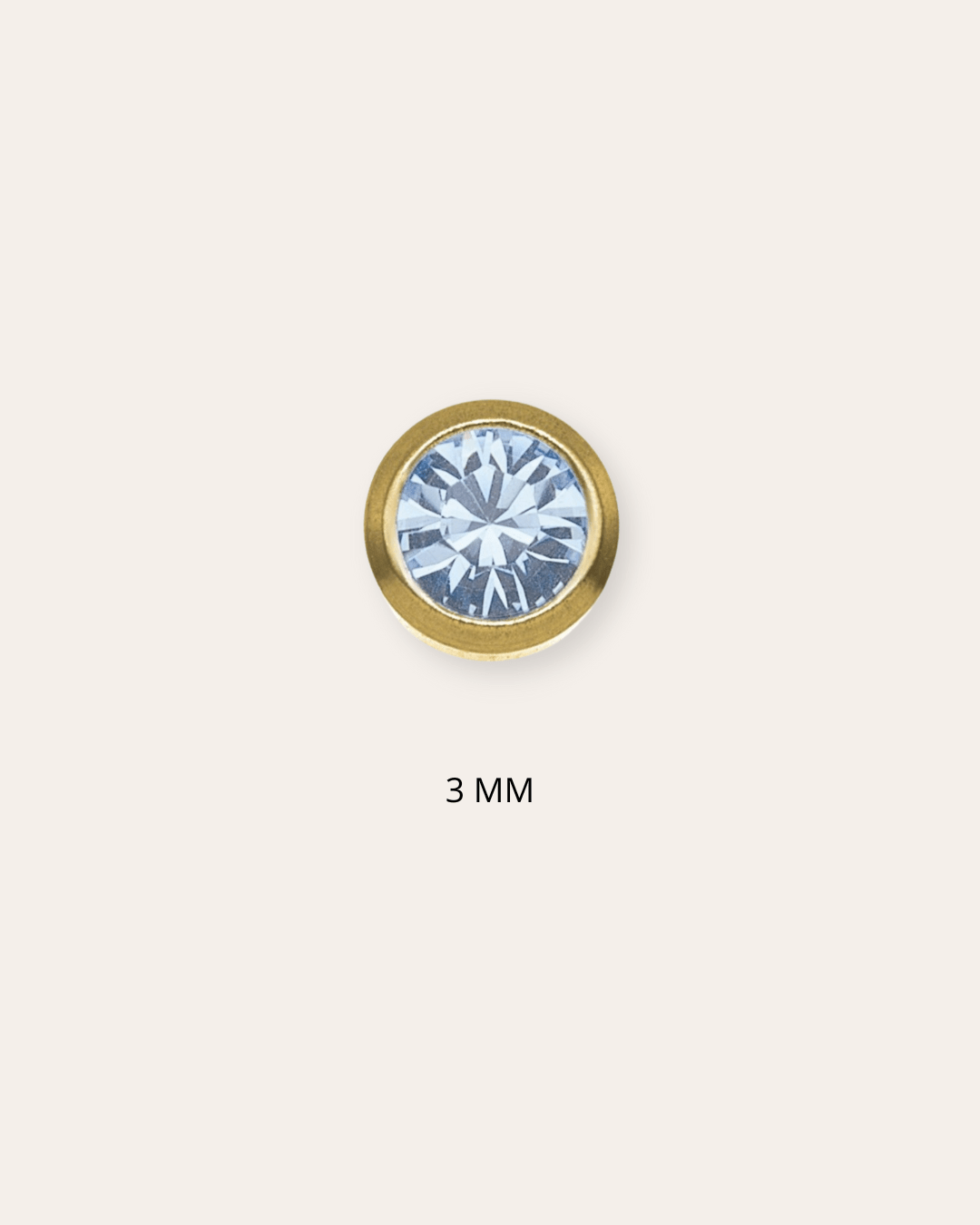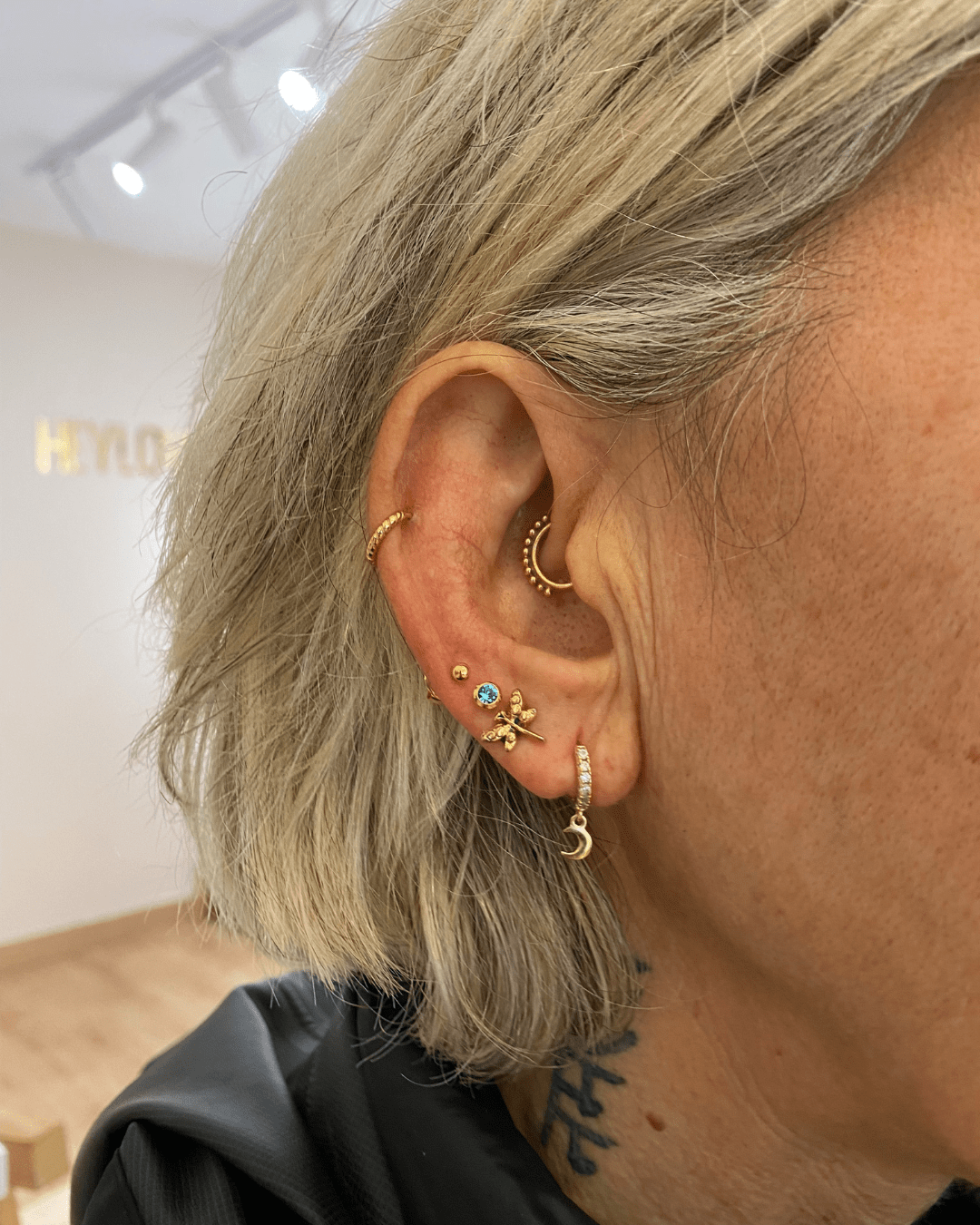 Other first-time earrings
All earring prices include drilling.
Regular price

Sale price

€18.00

Unit price

per

Regular price

Sale price

€18.00

Unit price

per

Regular price

Sale price

€18.00

Unit price

per

Regular price

Sale price

€16.00

Unit price

per

Regular price

Sale price

€18.00

Unit price

per

Regular price

Sale price

€20.00

Unit price

per

Regular price

Sale price

€18.00

Unit price

per

Regular price

Sale price

€22.00

Unit price

per